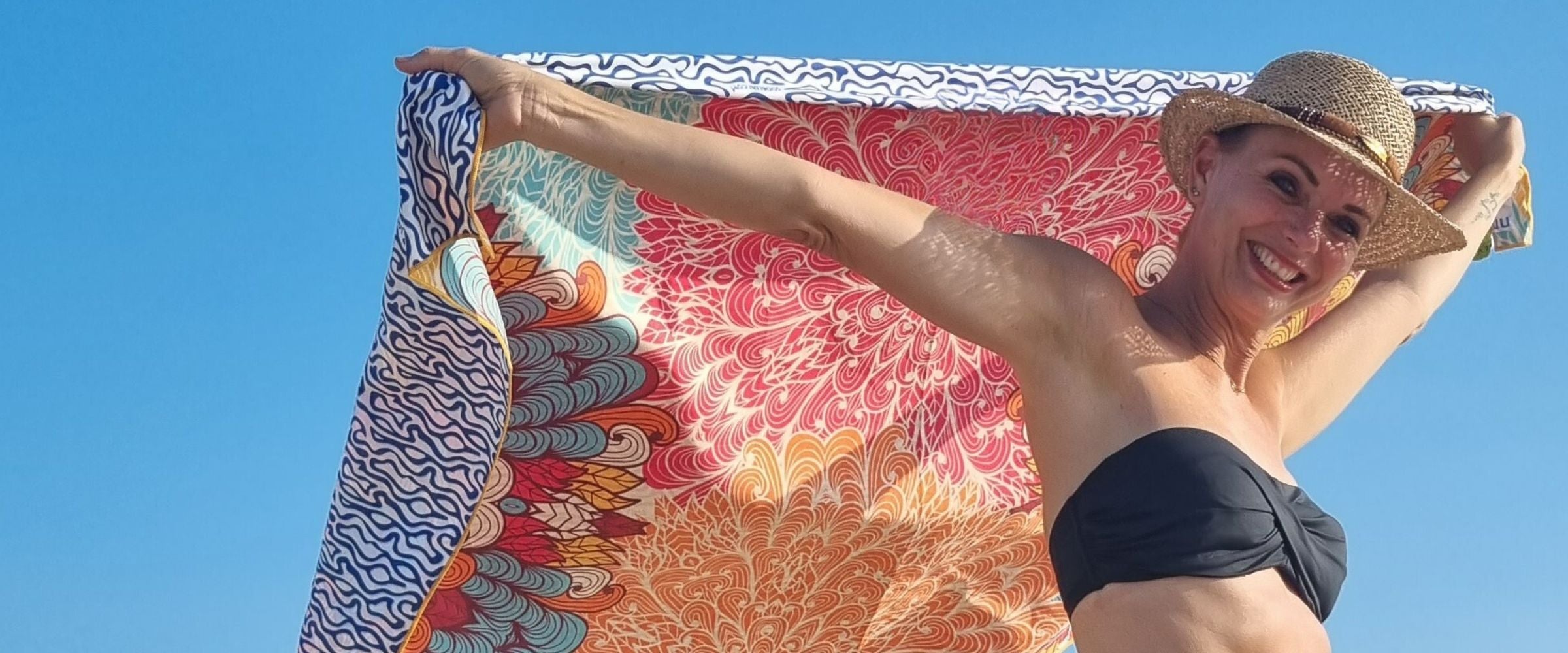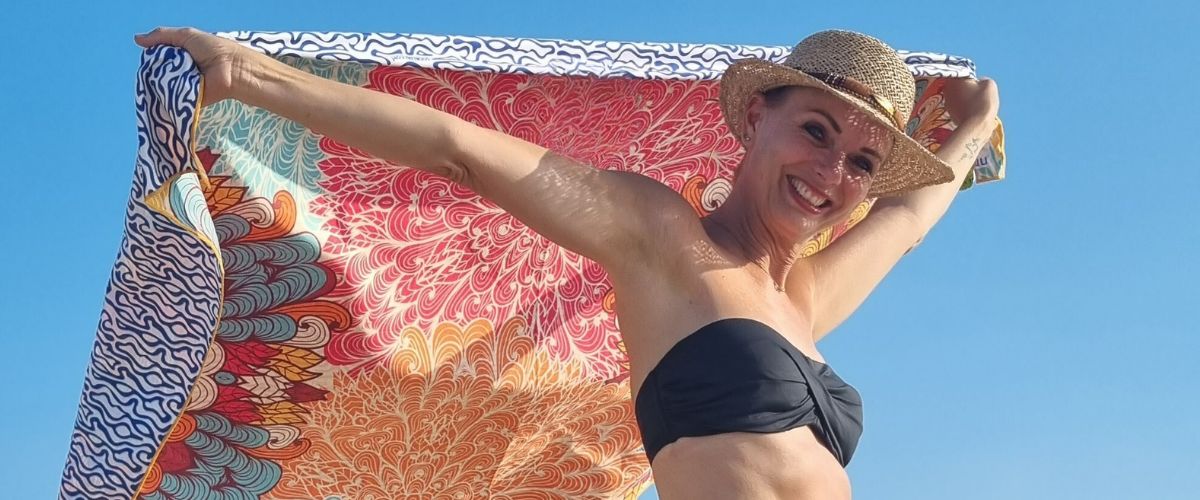 Sustainable travel towel or beach towel
Soo Eco, Soo Dry, Soo Compact, Soo Versatile, Soo Absorbent, Soo Light
The sustainable quick-drying travel towel for beach, sports, sauna and vacation
The SooBluu towel is the smartest "pack-and-go" towel. It's a quick-drying beach towel or towel made from recycled plastic (rPet). With innovative technology, we have produced the ultimate lightweight, soft, absorbent towels. This is how we help rid the oceans and the environment of all that plastic. With a SooBluu travel towel or beach towel, you can go on vacation, to the sauna or to the beach sustainably. And not just sustainable. The SooBluu is sand-free, compact, antibacterial, generously sized and colorful!
What should you know about these sustainable quick-drying towels?
20 RECYCLED PET BOTTLES PER TOWEL
PET bottles are collected from the ocean and also on land so that they do not end up in nature. Innovative technology turns the bottles back into new polyester yarn.
SUPER ABSORBENT AND DRY IN NO TIME
The special weave and yarns allow the microfiber towel to absorb an enormous amount of water. As much as one liter per SooBluu! And yes: dry in no time either! Just hang it up et voilá.
SOFT, LIGHTWEIGHT AND COMPACT
The SooBluu is a really soft microfiber towel and weighs only 300 grams! And its compact rolling or folding makes it the ideal travel towel.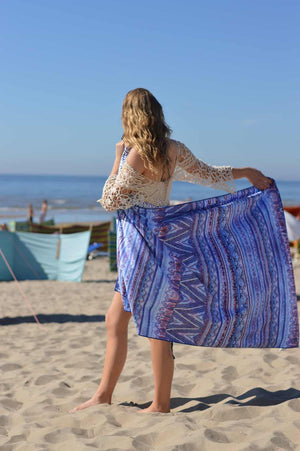 Soo Sand Free
Let the sand on the beach!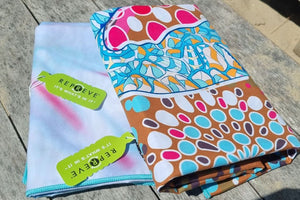 and REPREVE
With our certified yarns, you can be sure that our towels are truly made from recycled plastic.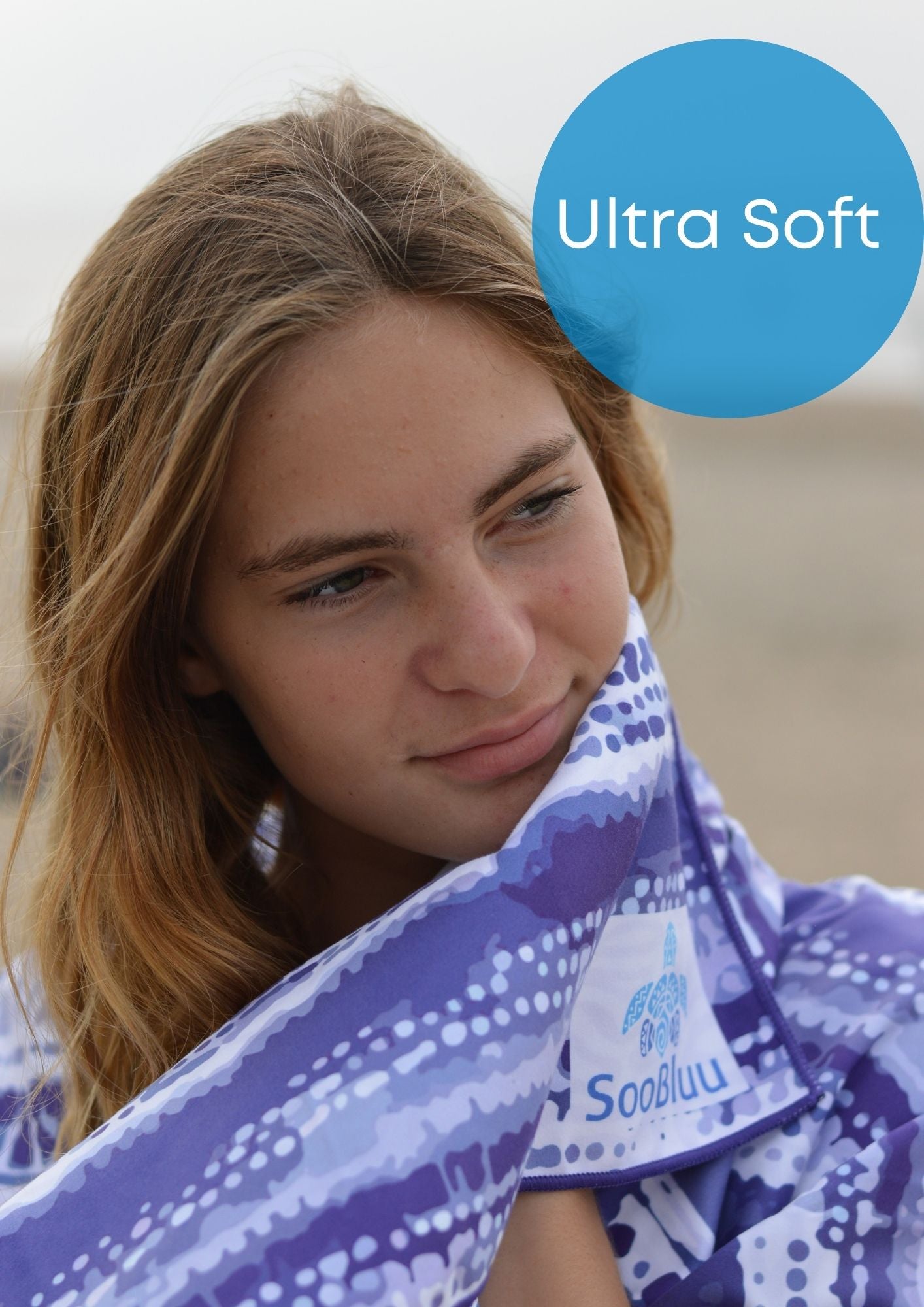 HUH!!! Made of plastic and yet soft?
Yes, really!
Fine polyester yarns are made from the plastic waste. This is used to weave smoothly woven and surprisingly soft and supple microfiber travel towels or beach towels.
OUR GOOD PURPOSE
Help us help
We donate 5% of our profits to Local Ocean Conservation.
With the purchase of your SooBluu towel or beach towel, you support the sea turtle and its habitat.
When things go well for the sea turtle, things go well for everyone. That's the motto of this organization in beautiful Kenya. We are happy to help with that!
★★★★★

"I didn't expect these plastic beach towels to be so soft. Dries amazingly well"
★★★★★

"What a cool product and brand. I'm really a fan of these fine super lightweight bath towels. I will take them with me on vacation (if the weather permits!)"
★★★★★

"Cool that by purchasing these 'plastic' bath towels, I am also supporting a good cause."